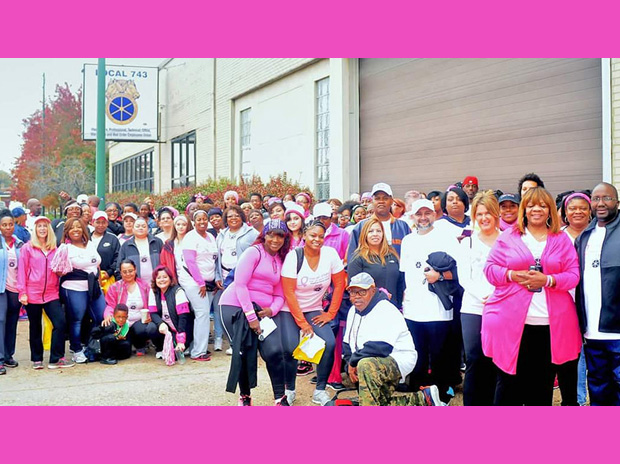 Each year dozens of Teamsters Local 743 members participate in support of the Making Strides Against Breast Cancer Walk event at Chicago's Soldiers Field. This year, Local 743 in partnership with Teamsters Joint Council 25 Women's Committee has committed to be the Start-Line Sponsor.
Breast cancer is the second leading cause of cancer death among women, especially Black and Hispanic women.
One in every eight women in the United States will be diagnosed with breast cancer.
Every 2 minutes a woman is diagnosed with breast cancer and 1 woman will die of breast cancer every 13 minutes.
For women in the U.S., breast cancer rates are higher than those of any other cancer, besides lung cancer.
Making Strides Against Breast Cancer and The American Cancer Society work to reduce these disparities and improve the quality of life for those facing a cancer diagnosis.
If you would like to participate this year and join our team, please download and return the attached form.
Fax 773-254-7111
Office 773-254-7460
local743marketing@gmail.com
Download:

Breast Cancer Registration 2018_Page_2.jpg