BCBSIL: Blue Directions Benefits Program
With a number of members either not electing coverage through the Health & Welfare Fund at Open Enrollment, or not aware they are able to do so, Local 743 members can still help to secure insurance options for our members.
Through the Blue Directions program, BCBSIL has the ability to partner with our Fund to help educate on the Affordable Care Act and obtain individual health insurance policies in instances where the Fund is not able to provide coverage.

Attached is a flyer that explains the program in detail.
There's no charge for this program.
Please contact ADRIAN LOPEZ at Teamsters Local 743 if you have any questions. -- PH: (773) 254-7460
www.bluedirections.com/teamsterslocal743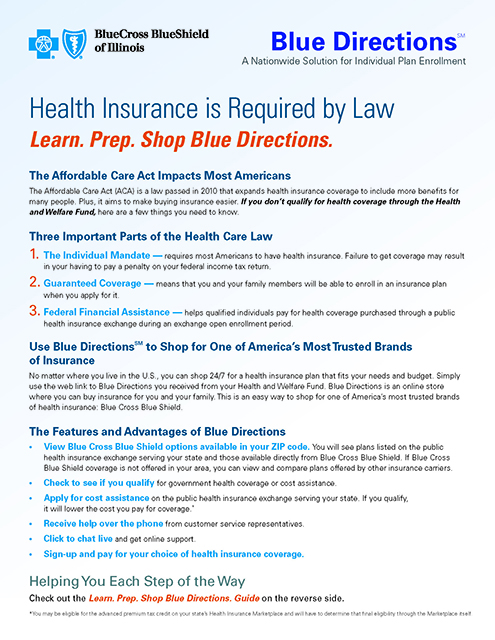 ---