Local 743 April Membership Meeting
At our April Monthly Membership Meeting, Local 743 members Joe Hopkins and Robert Allen from Bagcraft, Phillip Richardson and Valentin Miranda from Peco Pallet and Vonkeisha Hawkins form Rush Medical Center, all took the "Oath of Office" for the first time.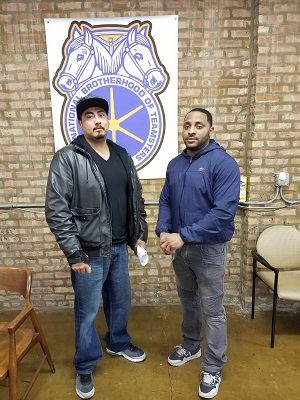 Local 743 stewards Mandy Collins, Armando Alvarez and Sally Hawkins were acknowledged for their hard work and dedication.
Joseph Costigan and Eileen Vesey from The Chicago Federation of Labor Workforce Community Initiative gave a brief presentation on the Industrial Manufacturers Apprenticeship Program.
And Mary Kay Devine from Women Employed gave a presentation on the Complete Degree Chicago.

For more information about these programs you can visit cfinitiative.org and www.completethedegree.org

The May Membership Meeting will be held on Monday May, 1 2017 at 6.p.m.